Lee Chapel Pool, The Knares, Basildon, SS16 5RU
Monday – Friday:       From 3.30 pm   
Saturday & Sunday:  From 9.00 am
This is our main private exclusive pool location.  Our beautiful  25m x 10m pool with depth of 0.9m – 1.5m for deep water practice.   Parents watch their children swim from our viewing area which is behind glass at this location.  We offer classes for all ages and abilities.
---
6th January – 5th April 2020 –
Early Closure
Two classes missed for Monday – Friday swimmers & three classes missed for Saturday & Sunday swimmers.   These missed classes will be reimbursed in the form of catch up swims or family swims over a long period of time once we re open.  Details to follow.
---
April – July 2020

–

CANCELLED
Monday 20th April – Sunday 19th July 
Monday – Thursday:  12 lessons at £101.80 including award
Friday:  11 lessons at £93.65 including award (Closed Friday 8th May for Bank Holiday)
Saturday & Sunday:  12 lessons at £101.80 including award
Closed: 8th May (Bank Holiday),  25th May – 31st May (Half Term)
---
September – December 2020

–

BOOKING NOW
Wednesday 2nd September – Tuesday 15th December  
Monday – Sunday   14 lessons at £118.10 including award
Closed: 26th October  – 1st November (Half Term)
Priority booking for current swimmers for the next course starting January will end on  Sunday 1st November 2020.
---
Swim dates highlighted in yellow.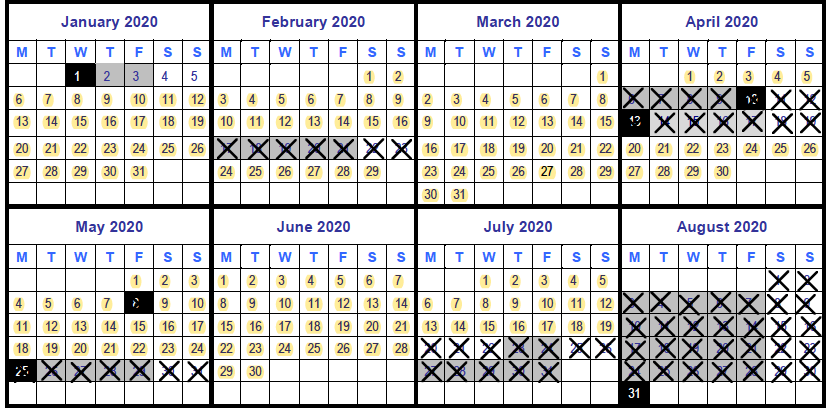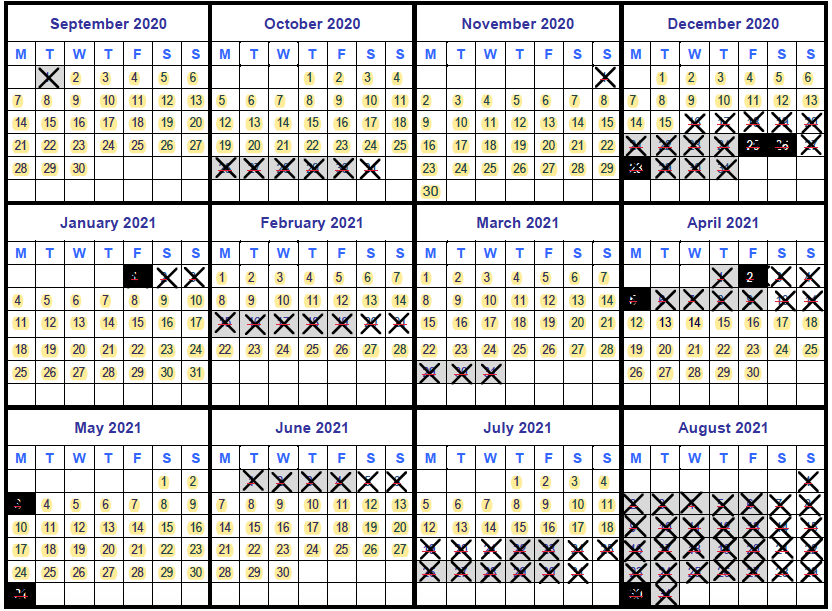 Account Details:
Sort Code:  30-10-75   Account:  18038560
All costs include £4.00  for official Swim England badge and certificate at end of term.
Call:

 07930 139 634 | Contact Us