Our Parent and Child Transition classes are held at our Lee Chapel Pool location in Basildon and are designed for swimmers who are age two plus, where the emphasis will be to teach the children directly with parent support in the water. 
Learning should always be fun and through play!
The aim of this class  is to help to get the children prepared and ready to move onto our age three plus lessons when they are ready.
We have one parent only accompanying each swimmer

, this ensures that we do not end up with more adults than children in the classes each week!    You can of course alternate each week so that both parents have the opportunity to enjoy the classes.
We have a maximum of only 

seven

 "pairs" booked into these classes,  to ensure that there are enough children & parents attending each week to give the class group a fun & enjoyable swimming experience, but still keeping the group size small enough  to ensure that we deliver first class lessons in a safe, calm and relaxed learning environment.
Following the Swim England Duckling Awards, the classes will have the same format as our independent classes for familiarity.
Many children go through a phase where they may be clingy or nervous prior to independent activities.   Some children who were really confident as babies & toddlers go through phases of fear as they develop and this is very normal.  Close contact and lots of reassurance during class is all that is needed to help overcome any fears.
You are able to join at any time during a course if space is available and pay only for the remaining classes from that point.
↓ Return to Swimming Walk Through Video ↓
---
April – July 2021

–

Fully Booked!
Monday 12th April – Sunday 18th July 2021 
Thursday & Saturday:  £116.45 including award
31st May – 6th June (Half Term)
Priority booking for current swimmers for the next course starting September will end on  Monday 7th June 2021.
---
September – December 2021
Monday 6th September – Sunday 19th December 2021 
Monday – Sunday:  £125.10 including award
25th October – 31st October (Half Term)
Priority booking for current swimmers for the next course starting January 2022 will end on  Monday 1st November 2021.
---
Swim Course dates highlighted in yellow.

↓ September 2021 onwards ↓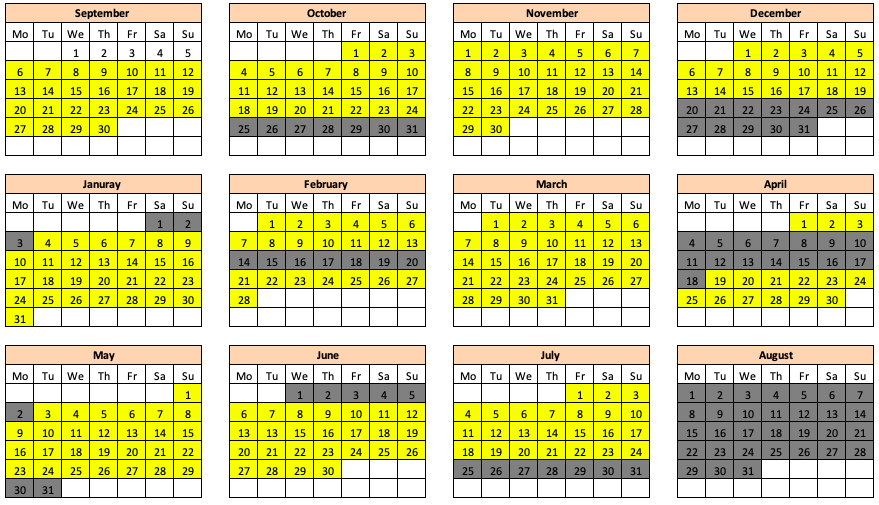 ---
Account Details:
Sort Code:  30-10-75   Account:  18038560
All costs include £4.00  for official Swim England badge and certificate at end of term.
Call:

 07930 139 634 | Contact Us